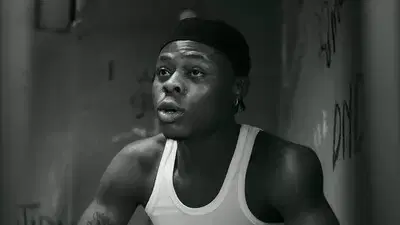 *His songs and controversies surrounding his exit
*Did his unreleased song foretell his death?
*Righteousman cautions on Naira Marley
By BENJAMIN NJOKU
In the world of music, there are few artists whose dreams of fame are achieved as soon as they release their debut songs. And there are also those who toil day and night without receiving the recognition they deserve until they are no more. Mohbad no doubt belonged to this latter class of artists.
Unfortunately, it took death for a star like Mohbad to be born in this clime. In fact, since his demise on Tuesday, September 12, Mohbad's popularity and fame  soared like never before. His sudden exit has also unravelled a lot of unpleasant issues that have long been swept under the carpet on the Nigerian music scene.
While Mohbad was alive struggling to hold his own on the country's music scene, not many took notice of him, and his music. Desmond Ekwueme, a passionate entertainment follower and writer confessed he only knew about him after his death. It is so with many.   Perhaps, he was considered as 'a nobody', who was ridiculed, attacked, underestimated and ignored by society and the music industry during his lifetime. But now that he's no more, everybody is idolizing the 27 year-old singer, showering him with love and gifts that he never enjoyed while he lived.
Suddenly, Mohbad's art has taken on new meaning, garnering new interest. And Mohbad is the new bride of the world. His name is on the lips of everyone within and outside the shores of the country.
Besides the controversies trailing his death, resulting in the trending hashtag #justiceformohbad on social media platforms, including X, formerly known as Twitter, and the nationwide protest, Mohbad unarguably has joined the league of pop stars who became legends after their death.
Before his exit, Mohbad was known by only a few fans and his influence was limited to the street music lovers. It wasn't until last week after his death that the world decided to take a second look at the singer's works and career. He was a talent.
While the singer's death has been making headlines on daily basis, with many fans and celebrities across the world demanding a thorough investigation to uncover the true cause of his exit, his songs have continued to dominate major streaming platforms, as his management has vowed to recover his royalties from his former record label, Marlian Records.
Naira Marley in the eye of the storm
Amid high emotions since Mohbad's exit, tributes from across the world have raised serious concerns about potential industry bullying. Many have called for the arrest of the late singer's former boss, Naira Marley, with whom he had a public feud following his exit from Marlian Records last year. The backlash against Naira Marley on social media has led to the ban of his songs by one of the radio stations in Ibadan, SplashFM, for the duration of the investigation. Also, two major music channels, Soundcity and MTV Base followed suit during the week by removing Naira Marley's songs from their playlists, in the wake of the artist's said soured relationship  with Mohbad before his passing. However, no evidence has been traced to Naira Marley.
Meanwhile, defending himself from all the allegations of bullying levelled against him, Naira Marley has called for a comprehensive probe into MohBad's demise and pledged to support efforts to uncover any potential foul play or injustice.
In a statement posted on his Instagram page, the Marlian president described Mohbad as 'an incredible street pop star' who contributed to the foundation of Marlian Music. He said that despite Mohbad's  departure from his label last year, he  continually championed his talent.
"No family is perfect, families have disagreed but no harm whatsoever was wished on Mohbad. So many things left unsaid but the love was always there. This tragedy is not only a loss for us, but also to everyone you touched musically around the world," Naira Marley stated. However, despite his defense, accusing fingers are still being pointed at him and Sam Larry, even as fans and colleagues have continued to hold peaceful  protests across the country demanding justice for the late singer.
Hide original message
But while the world awaits the outcome of the investigation of a 13-member special panel instituted by the Lagos State Police Command to ascertain the cause of the singer's death, it's important to remember that Mohbad didn't just create music, he fought for it and died for it.
His songs gaining popularity after his death
For many, Mohbad's songs will always represent inescapable sadness, pain, bright sparks of joy, moments of excitement, and all the emotions in between. His song 'Peace' during the week claimed the number two position on the Billboard Charts, only trailing CRAVITY's track 'Ready Or Not' and surpassing American rapper Nicki Minaj's 'Big Difference.' The song has climbed the charts on Apple Music Nigeria. Released in September 2022, Peace peaked at number 23 on the Top Songs chart, an enviable feat worthy of accolades. In the song, Mohbad expressed his struggles, singing, "wetin be this one like this, been through many many things, many many gist, but I still find my peace."
In addition to the achievement, the late singer's EP 'Blessed' has entered the top Albums chart in Nigeria, clearly resonating with mourning fans and newer audiences. This posthumous landslide success speaks to the impression Mohbad left on Afropop music during his short but promising career,
His tracks 'Feel Good' and 'Ask About Me' have also secured the 5th and 8th positions, respectively.
Six of his songs currently occupy the top 10 spots. 'Ask About Me' holds the top spot, followed by 'Beast & Peace' at number 2, 'Sabi' at number 5, 'Feel Good' at number 6, and 'Pariwo featuring Bella Shumurda' at number 8. Mohbad has continued to rise on the global digital artists' ranking, which steadily updates the best-selling artists in the world. His hit singles like "Ponmo, Feel Good", and "KPK (Ko Por Ke)" are also climbing the charts.
But the most touching of the singer's songs is his unreleased dirge, which surfaced online, where he foretold his own death in the song, leaving fans grieved by his lyrics. The lines preempted Mohbad's thought about the future, in which he considered what others would say about him after he's gone.
He sang "Love me while I'm still here, cause heaven is our residence,
"Jah is my confidence, every man is a walking dead"
When I'm there no more, people will love me more."
Talk about the things I've done, discuss my rights and wrongs "
"When I'm laying dead on the floor, when I can't talk no more"
"If I go live forever, Shebi Oluwa" This is the song that will outlive the late singer.
His colleagues didn't patronize Mohbad while he was alive–Portable
While he was alive, Mohbad didn't enjoy the accolades and outpouring of love that greeted his exit. Wherever he may be, the late singer will surely have peace, even though the sad memories of his last days may rarely be erased. For Portable, his colleagues and fans didn't do enough to encourage and patronize the singer when he was alive. In a video message shared via his Instagram page, the singer said he wants to be celebrated and appreciated now that he is still alive, stressing that he doesn't want "the fake love" being shown to Mohbad.
"You guys didn't post Mohbad on social media when he was alive, but the moment he died, you all started streaming his music and posting his pictures. Please, appreciate me while I'm still alive. Make una dey celebrate people na. Na bad news una dey post. Help me while I'm still alive. Motivate me. Celebrate me while I'm still alive. Please, listen to my music, dance to my songs, download my songs. Not when I die, then you will now start streaming my songs, "Portable said.
Police dispersed mourners with teargas canister
The protest continued in Lagos Thursday, with fans and colleagues taking turns to pay tributes to the deceased. Sadly, Police in their crude manner almost turned the protest into bloody after they  dispersed a group of sympathizers  who gathered at the Lekki tollgate. They dispersed them  with teargas. But the story was different at Muri Okunola Park, Lagos, where the likes of Davido , Zlatan and Falz joined the candle light procession in honour of the late singer. Meanwhile, Mohbad's management has expressed appreciation to his fans following the outpouring of love for the late singer.
I'm not in support of Naira Marley, but…—Righteousman
However, while many are calling for Naira Marley's arrest, veteran gospel reggae singer, Righteousman has advised aggrieved fans and colleagues to exercise caution, insisting that there are many questions surrounding the death of Mohbad that are begging for answers. .
According to him, "I am not in support of Naira Marley because of his kind of lifestyle, but we must ask simple questions in respect of the hospital, where the late singer was rushed to, the nurse that attended to him and why his father was in a hurry to commit him to the mother earth? Why are some people covering up the hospital? We don't know what to believe again. And that's why I am being cautious of what to say here. I have been hearing Mohbad's music for years but I never knew he was the artist behind the songs.