The All Progressives Congress, APC candidate for the 2023 presidential election, Bola Ahmed Tinubu left blank his primary and secondary school qualifications in the forms submited to the Independent National Electoral Commission. He however stated  he has University degrees.
This is in contrast to the old nomination forms on oath which  showed that he has a primary school and secondary education.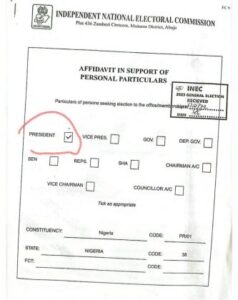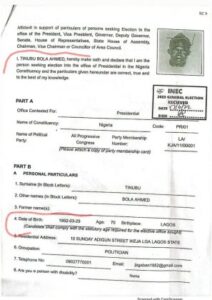 Tinubu's new declaration in new INEC forms of not attending primary and secondary school contradicted earlier nomination forms of 2007 on oath containing primary and secondary schools he claimed to have attended.
Below are copies of the forms submited by Tinubu for the 2007 and 2023 election