2023: GROUP IDENTIFIES FAGADE AS MAGIC OYO APC NEEDS TO DISLODGE MAKINDE
3 min read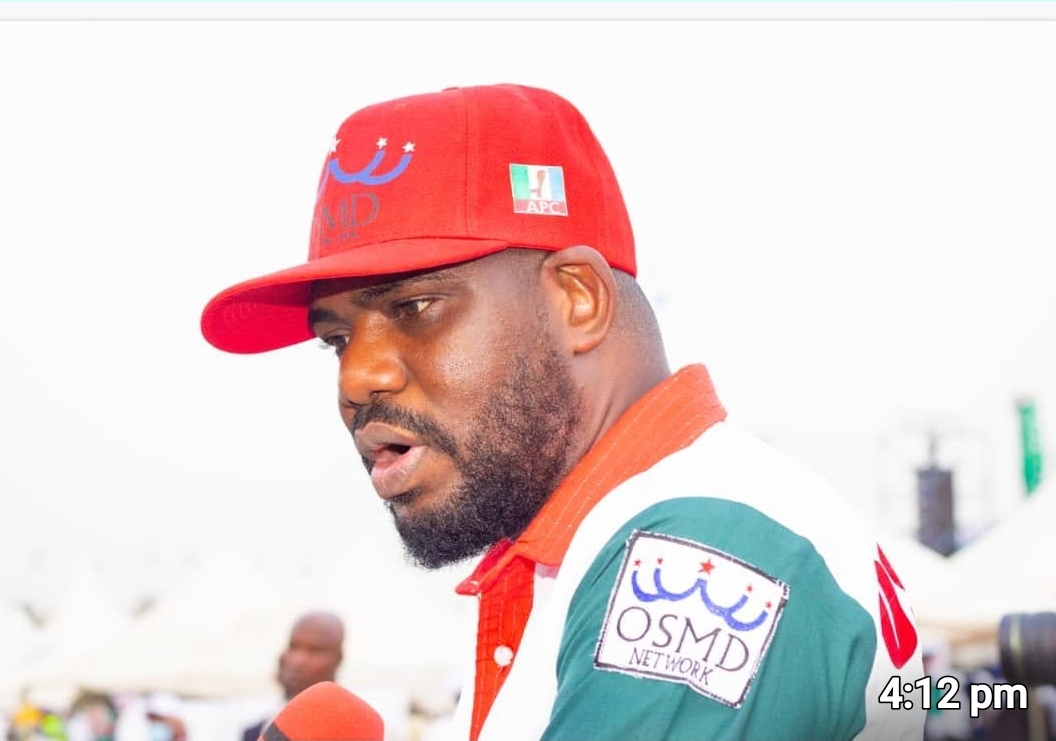 A political pressure group, Positive Change Protagonists (PCP), has appealed to gladiators and stakeholders within the All Progressives Congress in Oyo state "to take urgent action and put an end to the crisis which has been affecting the state chapter of the broom party since the time to get serious about the next general election is now". The group, apparently worried by the seeming inability of gladiators to resolve issues which came up during the conduct of the Congresses of Oyo APC in 2021, lamented the situation which led to the inauguration of a factional State Executive Committee led by Alhaji Abu Gbadamosi in Ibadan last week following the recognition of Mr. Isaac Omodewu as the State Chairman by the disbanded Caretaker Extraordinary and Convention Planning Committee headed by Gov. Mai Mala Buni.
PCP, in a statement issued on Monday and made available to pressmen in Ibadan by its Chairman, Comrade Quazeem Oreitan, and Secretary, Comrade Olusola Akande, said "it became more obvious that all was not well with Oyo APC when most gladiators stayed away from the space allocated to Oyo state at the Eagle Square venue of the Party's National Convention held last weekend in Abuja. "Feelers from Abuja revealed that most leaders and principal stakeholders boycotted the stand reserved for Oyo state at the Eagle Square, Abuja in demonstration of their opposition to the Delegates list approved by the relevant authorities. While our position is not to endorse or condemn any of the warring groups, we feel highly concerned about what played out in Ibadan last Friday as well as that of last weekend in far away Abuja and we are poised to offer a solution to the interactable crisis. "The Abuja outing was not all gloom as few individuals tried to ignite the Pacesetter vibe in the delegates and others who occupied the seats reserved for Oyo state contingents. Among these few individuals was Mr. Abisoye Fagade who stood out as the new face of Oyo APC at the Convention. It is right for us to say that the predicted dark horse with a lot of promise has come onto the scene and we hope Oyo APC would not miss this opportunity.
"After we had made some observations at the Convention ground, our team of researchers went into business and it was realised that the man Fagade had been a silent player in the Progressive family for a long time. The Ibadan-born businessman is a graduate of the prestigious Obafemi Awolowo University, Ile-Ife and he is well traveled with international connection to make things happen for Oyo state.
"We have found him eligible in terms of youthfulness, education, possession of Omoluabi ethos, loyalty to his party (APC) among other things. It has also been revealed that he has never taken sides in the current imbroglio bedeviling Oyo APC as he would also prioritize the welfare of party faithful rather than seek to plant his stooges as Executive Committee members at any level. He has proved to be a complete party man who would not sponsor or support anything capable causing division among leaders and members. "At Eagle Square, Fagade did not discriminate against party faithful as he distribute food and drinks freely. We watched as he related with everyone, including notable gladiators and their supporters sponsored to Abuja, without any restrictions. It is on this note that we urge party leaders and all other stakeholders to cast their support behind a competent fresh blood who has exhibited his passion, promise and seriousness to unite the party and also deliver the good as desired if made the governor of Oyo state in 2023 under the platform of the APC." The Group stated.