Rotary Club of Ikeja Honours Club Elders
1 min read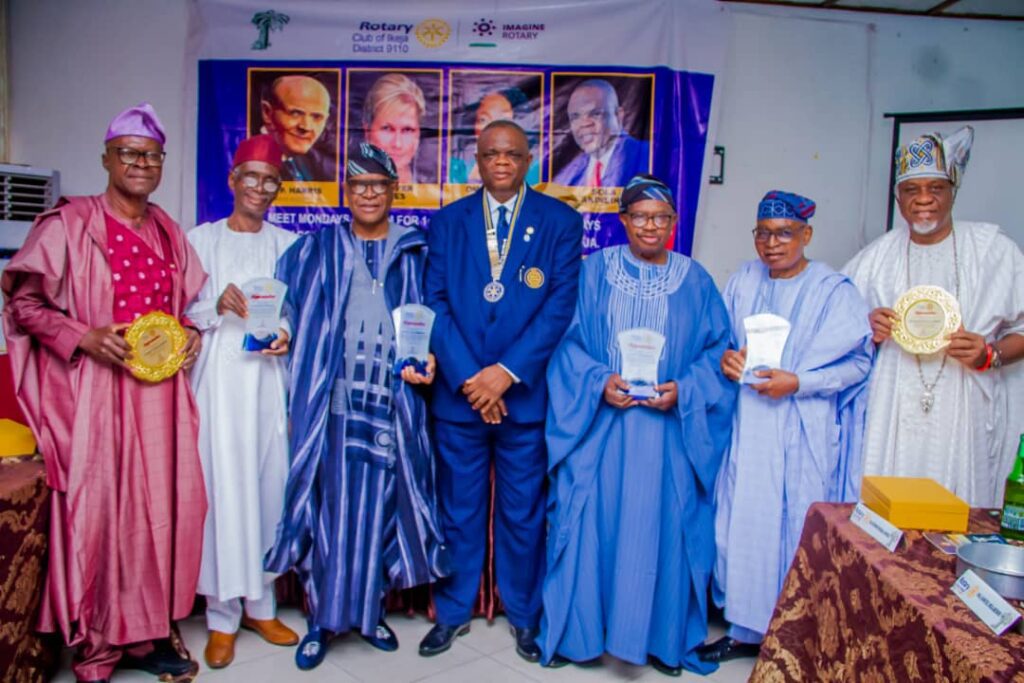 Rotary club of Ikeja recently honoured some of its members who have clocked 70 years and above and have also spent 30 years and above in the club at an event that took place recently during its meeting at the Lagos Airport Hotel, Ikeja.
Some of the elders who were honoured are, Past Assistant Governors, Dipo Onabanjo and Sam Bolarinde who are well over 70 years and have spent over 30 years in Rotary as well as Past Assistant Governor, Ayo Olumoko for spending 30 years in Rotary service.
Other well over 70-year old awardees who were also honoured for dedicated service to humanity through Rotary for over three decades are Past Presidents Thomas Odegbami, Boye Ogunlaja and Olabintan Famutimi.
According to the Imaginative President, Sola Akinsiku, frpa, ''At Rotary club of Ikeja, we have a rich history and an assemblage of very experienced Rotarians who have dedicated decades to humanity through Rotary.
''Today, we are honouring some of them and we are happy that we are still benefiting from the enormous wealth of experience of some of these leaders.
''It is indeed joyful that we are honouring some of them today and our prayer is that they are mightily strengthened and we also pray for some of us who are younger to celebrate many decades in serving humanity through Rotary.''