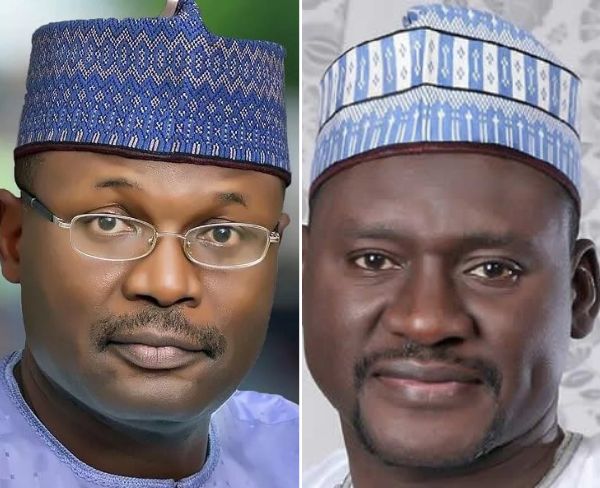 The Transition Monitoring Group (TMG) has urged Nigerians to come out en-masse for the forthcoming Governorship and State Assembly elections irrespective of how they feel about the outcome of the just concluded Presidential and National Assembly elections.
The group urged the electoral umpire, Independent National Electoral Commission (INEC) to live up to expectations by improving on areas of concern as highlighted by voters and other stakeholders before the March 11 conduct of the governorship and state assembly elections.
"As we approach the gubernatorial and state assembly elections, TMG is urging citizens to not let their spirits be dampened and to turn out in large numbers to elect their governors and lawmakers peacefully. TMG is also urging INEC to redeem itself by conducting a much more credible election on March 11, 2023 across the country," TMG said in a statement signed by its Chairman, Auwal Ibrahim Musa (Rafsanjani).
Recall that the Independent National Electoral Commission (INEC) on Wednesday concluded the conduct of the Presidential and National Assembly elections which held on Saturday after declaring the candidate of the All Progressives Congress (APC), Bola Tinubu winner of the poll.
The Group explained that INEC had all the logistical support it required from the Nigerian and foreign Governments to conduct an improved and digitized electoral process but failed to deliver.
"The 2023 general elections were expected to usher in a much more improved and digitized electoral process in Nigeria. It is in this regard that INEC received an unprecedented whooping sum of 355 billion Naira to conduct a credible election. Despite this humongous financial commitment, and the incredible support received from the international community and civil society organisations, INEC failed to deliver on a straightforward mandate of meeting the expectations of Nigerians.
"TMG states unambiguously that the conduct of the 2023 Presidential and National Assembly elections were poor, especially the insistence of the commission to jettison immediate result transmission from polling units across the country. This singular act has given room for suspicion of human interference and manipulation of results and could truncate the will of the people as freely expressed at the poll."
While noting that the polls were largely peaceful in most parts of the country, the Group recommended that the electoral umpire ensure strict adherence to the Electoral Act 2022 to ensure electoral credibility in Nigeria.
It also calls for prosecution and punishment of electoral offenders of any kind under the laws of the land to dissuade others from perpetrating electoral offences while also advocating that those caught in the act of openly intimidating and suppressing voters at polling units be brought to book no matter how highly placed.
TMG further recommended that the impunity of state governors be checked through legal means. "The impunity of the state governors during elections must be addressed through legal means to reduce their overbearing interference in elections," it stated.