The Leader Of INRI Evangelical Spiritual Church, Primate Elijah Ayodele is leaving no stone unturned in his ongoing 17 days of appreciation and philanthropic impact.
Primate Ayodele has been visiting the aged, sick and downtrodden in their houses since the programme began on Sunday, 29th of January, 2023. He paid accommodation fees, hospital bills, school fees of some of those he visited in the course of the programme.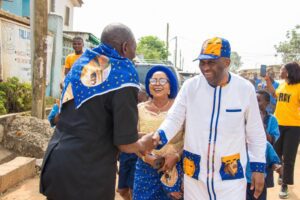 Today Monday, 6th Of February 2023, being the 9th day of the programme, Primate Ayodele visited some schools in Ogun and Lagos state to impact the management and pupils of the institutions. The schools visited include Adex Schools, Golden Heritage schools, Best Precious Gift schools, and Tall Hope Schools.
The man of God on arrival at the schools was given a loud reception by the pupils who were surprised by his visit. The teachers and top officials of the schools were elated by the rare visit of Primate Ayodele who is hardly seen in public.
While addressing the pupils, Primate Ayodele urged them to follow the ways of the Lord in order to have a secured future. He encouraged them to be good ambassadors of Christ wherever they find themselves.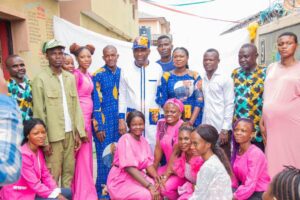 Primate Ayodele didn't leave these schools without impacting them spiritually and financially, as it is usual of him to do so.
The 17 days of appreciation and philanthropic impact will continue till Tuesday, 14th Of February 2023; a day dedicated for Primate Ayodele's annual thanksgiving.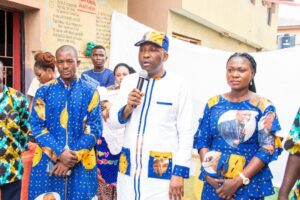 Every February has been tagged by many as a day for the mother of all empowerment' going by the records of the past years. In recent years, the man of God has given out cars, tricycles, thousands of GCE/JAMB forms, scholarships, accommodation fees, school fees, sewing machines, beds and food items.