All You Need To Know About Otunba Tomori Williams Conferment As Aare Onikoyi Of Yorubaland
3 min read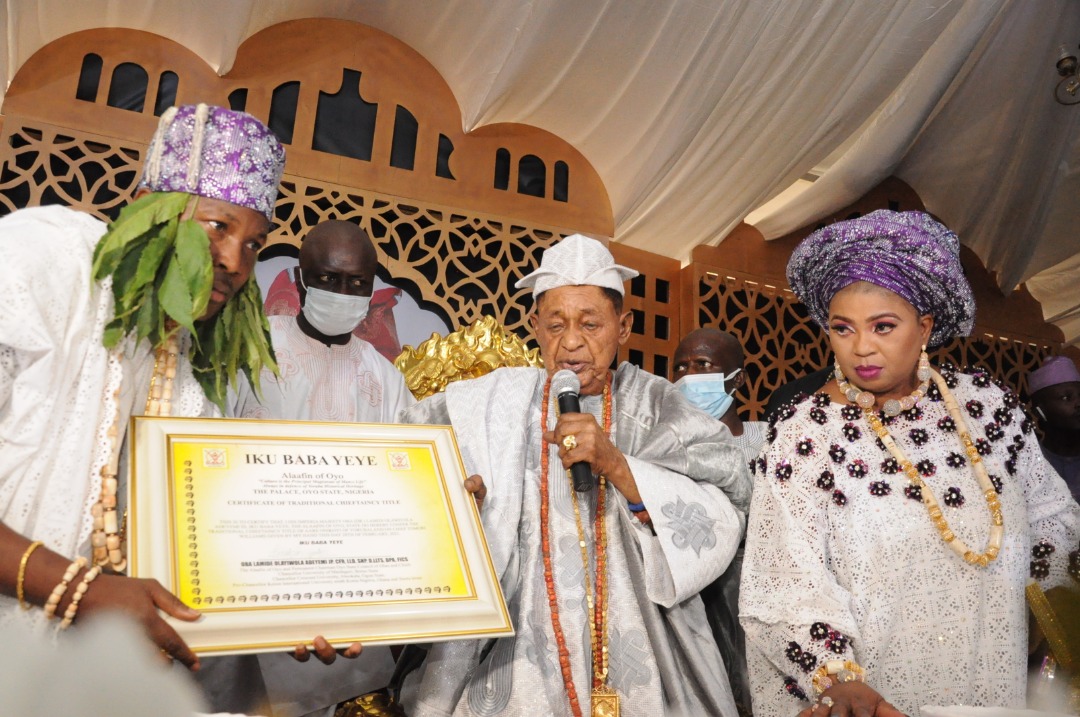 Sunday, February 28, will be etched in the history of Oyo Town for a very long time.
This is because it was the day that the Alaafin of Oyo, Oba Lamidi Olayiwola Adeyemi III, conferred the title of Aare Onikoyi of Yorubaland on Otunba Tomori Williams.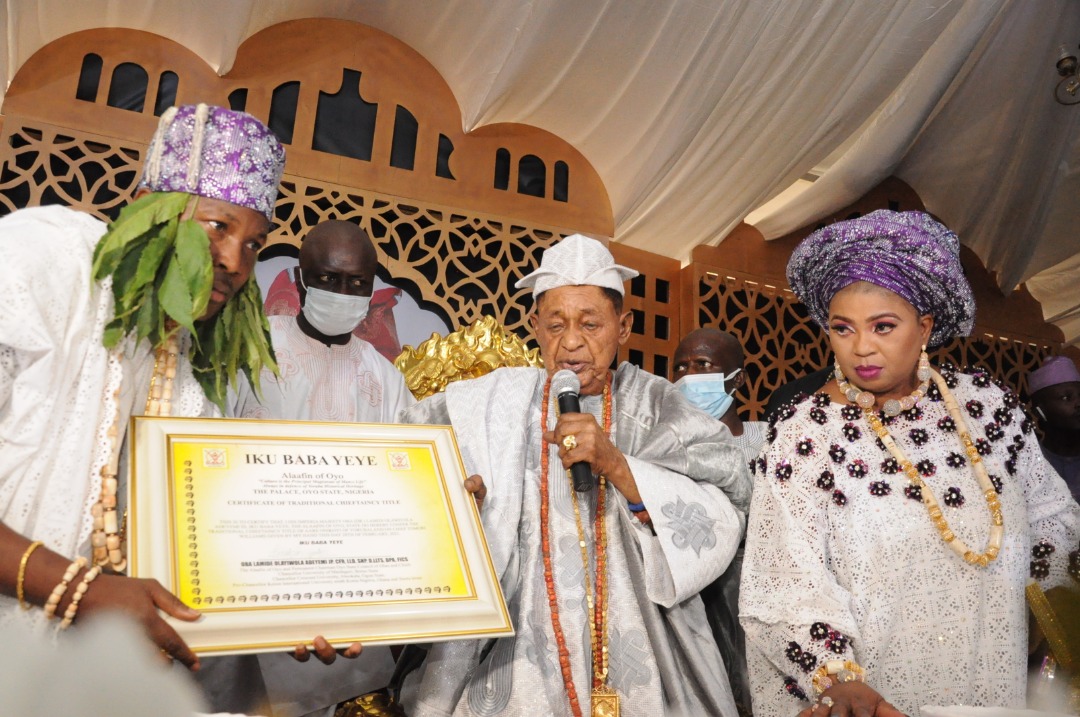 Indeed, on that day, endless blessings flowed, as the town was agog with activities.
The three days event was incomparable to anything that had been seen in the state, as mouths were left agape by the display of wealth, opulence and taste.
Kicking off with a DJ night on Friday, February 26, guests were treated to a night of dance music.
If the first day was for the young at heart, the second day which saw guests hosted to a Sabaka Night was something else, as a blend of adults and youths enjoyed themselves to traditional old school music.
The climax of the event was on Sunday, February 28. Guests witnessed a show stopper event with people from all works of life in attendance.
Kicking off at 10: AM, the palatial marquee, the venue of the event stood tall at the Aganju Forecourt of Alaafin's palace. Indeed, it was a sight to behold as it was tastefully designed with drapes of delicate fabrics, chill air conditions, metal detectors, and what have you.
Indeed, such a marquee had never been spotted in the history of the town, as a lot of people confessed.
While the massive marquee served as the venue of the event, a smaller one was made available for the comfort of food vendors. It was indeed mind-blowing.
As expected, inside the marquee was a gathering of who-is-who, as almost all the important personalities in the southwest were in attendance.
Present at the event were notables such as Oyo State Peoples Democratic Party Chairman, Alao Akala, House of Representative member, Hon. Shina Peller, Elegushi of Ikate Kingdom, Oba Saheed Elegushi, Akinsiku of Lagos, Olalekan Dosunmu, and Olofa of Offa, Oba Mufutau Oloyede Gbadamosi.
Also present were Oloyan of Oyankingdom, Oba Kelani and his Olori, Alara of Ilara Epe, Oba Folarin Ogunsanwo, the Lagos/mainland council of white cap chiefs, Osolo of Isolo, Oba Kabiru Agbabiaka, Onibogun of Ibogun, Oba Ifakayode Ajigbotifa, Chief Executive Officer of Sodium Brand Solutions Limited, Bisoye Fagade, Chief Olawale Andus, the Aro of Oto, representative of Olubadan of Ibadanland, Oba Saliu Adetunji, Mogaji Nureni Akanbi; the Aare Ona Kakanfo of Yorubaland, Iba Gani Adams and Onishagisha of Magodo.
Others at the event were Ambassador Ayanlakin, Oloye Akin Fijabi, Chief Wale Saranda, Chief (Mrs) Kadijat Bakare, Bashiru Fakorede, Mustapha Dodo among others.
Music was supplied by King of Fuji music, Wasiu Ayinde Marshall, and Mayegun of Yorubaland who ensured that guests dance into the evening, as he dished out both old and new songs to the amazement of guests present.

Presenting certificate of office to the newly installed Aare Onikoyi of Yorubaland, Oba Adeyemi described Aare Tomori Williams as a brave successful businessman whose philanthropic gestures can't be overemphasized.
Aare Tomori Williams is the MD/CEO of T. Williams Construction Nig. Limited, the Managing Director of Olaleye Property and Investment Limited, MD Maintek Property, and MD Olaleye New Town Developments Ltd. His various working expertise includes Real Estate Developments, Construction, and Consultancy.
Indeed, history will remember Aare Tomori Williams for a long time to come.