Fake Man of God: Good Tidings Church Founder Abuja, Pastor Olutayo's Alleged Mistresses, Love Kids Exposed!
4 min read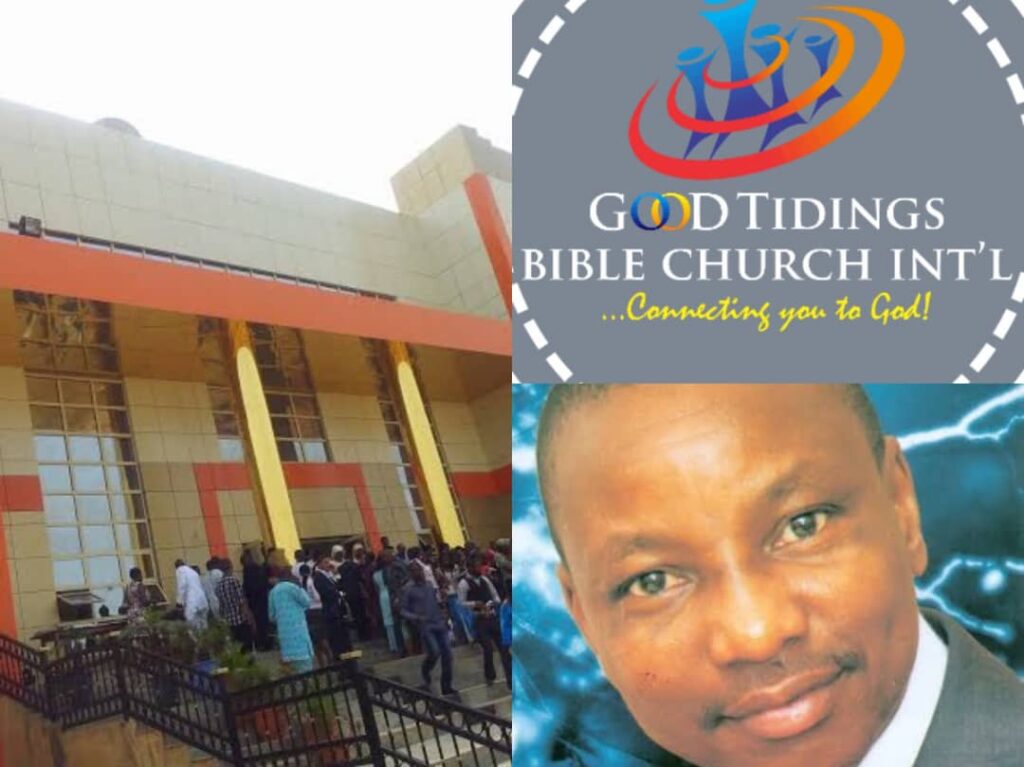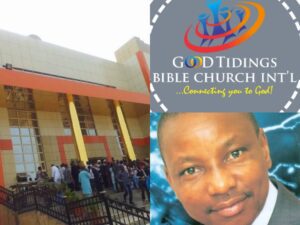 In recent days, turbulent waters have stirred at the Good Tidings Church in Abuja as the Founding Pastor, Dayo Olutayo finds himself embroiled in a storm of controversy. Pastor Olutayo, who is the brother-in-law of Bishop Oyedepo, the General Overseer of Winners Chapel where he once served as a pastor, is now facing serious allegations of infidelity and moral recklessness.
Annabelle
The accusations against Pastor Olutayo stem from his wife, Mrs. Bolu Olutayo, being reportedly expelled from their marital home, allegedly due to another female church member now allegedly occupying her place by her husband's side.
Geraldine
The most recent allegation involves an alleged affair between Pastor Olutayo and a church member named Annabelle. According to sources, Annabelle is allegedly enjoying a lavish lifestyle, courtesy of her relationship with the pastor. It is claimed that he has rented a luxurious house worth N3.5 million per annum for her in one of Abuja's elite neighborhoods, gifted her a Mercedes Benz SUV, and provided financial support for her business endeavors.
Geraldine and Son
Sources revealled to  QuickNewsNigeria that suspicions arose when Pastor Olutayo began accusing his wife of abandonment and subsequently locked her out of their home upon her return from an overseas trip. He further accused her of financial improprieties and assumed control over the management of the church's schools in Abuja and Illorin.
Geraldine and Children
However, insiders close to both parties have shed light on a different narrative, suggesting that Pastor Olutayo allegedly fabricated negative stories about his wife to justify her expulsion, while allegedly engaging in a relationship with Annabelle.
A worshipper, who has been associated with the church for over a decade, revealed, "Initially, we all blamed Mummy Bolu until we realized that Pastor Olutayo was manipulating the entire church. In fact, we discovered that on the day he locked his wife out, it was because his new mistress, Annabelle, was inside the house."
Furthermore, the source alleged further: "Pastor Olutayo has replaced all domestic staff, drivers, and others at the behest of Annabelle. It is shocking that after ejecting Mummy Bolu, Annabelle packed three of her dresses and sent them to her when she asked for clothes since she had been rendered homeless."
Investigations have uncovered previous instances of infidelity involving Pastor Olutayo.
A woman named Geraldine, who was a member of the church, allegedly bore two children for him. Sources allege that when Pastor Olutayo's wife discovered the first pregnancy and birth, he attributed it to the influence of the devil.
Son of Usher
"The devil seems to have remained with him because Geraldine gave birth to a second son," claimed the source.
It is alleged that Pastor Olutayo bought Geraldine a house in the UK using church funds and allegedly continues to financially support her and the children.
"Geraldine is a lawyer and has a home in the UK bought for her by Pastor Olutayo, with church money. He pays the school fees for the kids. She bears Geraldine Samuels, Olutayo's middle name is Samuel." Alleges our source.
The children are now 16 and 9 years old, our sources further alleged. ( see pictures)
Sources also allege that he bought Geraldine a house in Apo Abuja.
Additionally, another woman, who worked as an usher at the church, reportedly left due to her guilty conscience whenever she encountered Mrs. Bolu. She also allegedly gave birth to a child fathered by Pastor Olutayo.
Our source says she had allegedly gone to the pastor's wife saying she could no longer live with her conscience.
(See picture)
Church members are growing increasingly concerned about Pastor Olutayo's newfound association with controversial preacher Joshua Iginla, who himself faced allegations of misconduct and expelled his own wife in the past. The churchgoers have observed changes in Pastor Olutayo's demeanor, witnessing him adopt a more extravagant lifestyle and engage in spiritual rituals that were not previously practiced within the church.
"We now see our pastor who used to be humble wearing hand chains, dressing in designer wears and looking completely different. His relationship with Pastor Iginla has also made us very worried and we fear his anointing has truly changed course. There are different types of spiritual rituals that we weren't doing in this church before, being gradually introduced. Such as taking off your shoes before you climb the red carpet in the church, etc. It's strange", says a church member.
According to some members, substantial donations were made, and personal possessions were sold under the belief that the funds would be used to establish a Center of Compassion—a charity home.
"It was supposed to be a center where people would be cared for, like a charity home…but Olutayo went and built a school in Illorin. That was misleading, yet, we kept the faith with him. The problem now is that he has taken the secondary and primary schools from his wife. The Illorin school is being run by his sister.
While he or maybe Annabelle is running the one in Abuja.
His wife, Mummy Bolu who suffered with him, started from the bottom after he was thrown away from Winners Chapel, on allegations of sleeping with another man's wife, as we heard, is now left without anything. Thrown out with only the clothes on her back. What manner of man of God is this?" The member queried?
At the time of our investigation, there was uneasy calm in the church but many members have vowed to leave the fold and spill even more dirty secrets if Pastor Olutayo does not repent, get his wife back or in the least, give her what rightfully belongs to her in terms of a reasonable settlement.
Pastor Olutayo was contacted by QuickNews Nigeria via SMS, but no response was received to our text messages.
In order to safeguard the identities of the minors involved, QuickNews Nigeria has taken the step of censoring the photographs used.