Ezeigbo Ghana, HRM Chukwudi Jude Ihenetu gets international recognition  
3 min read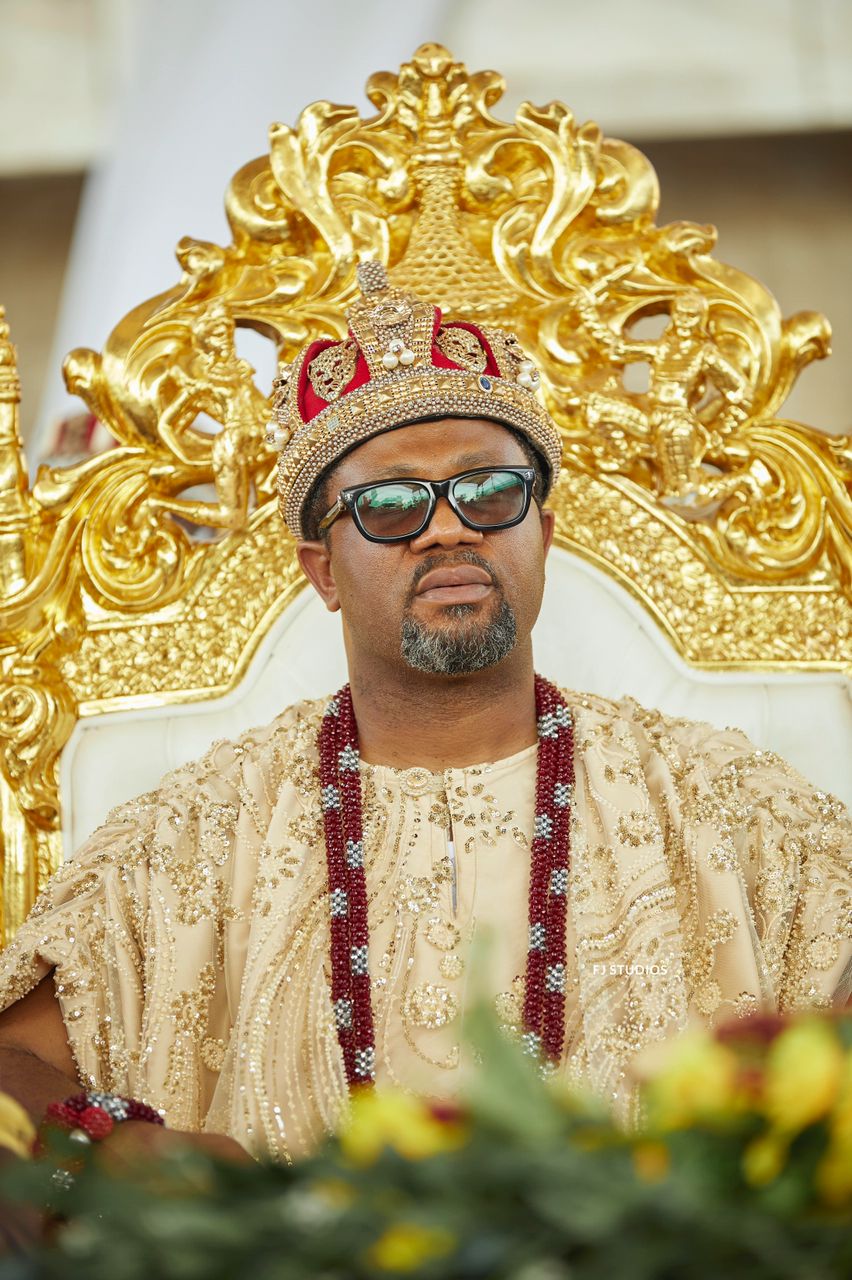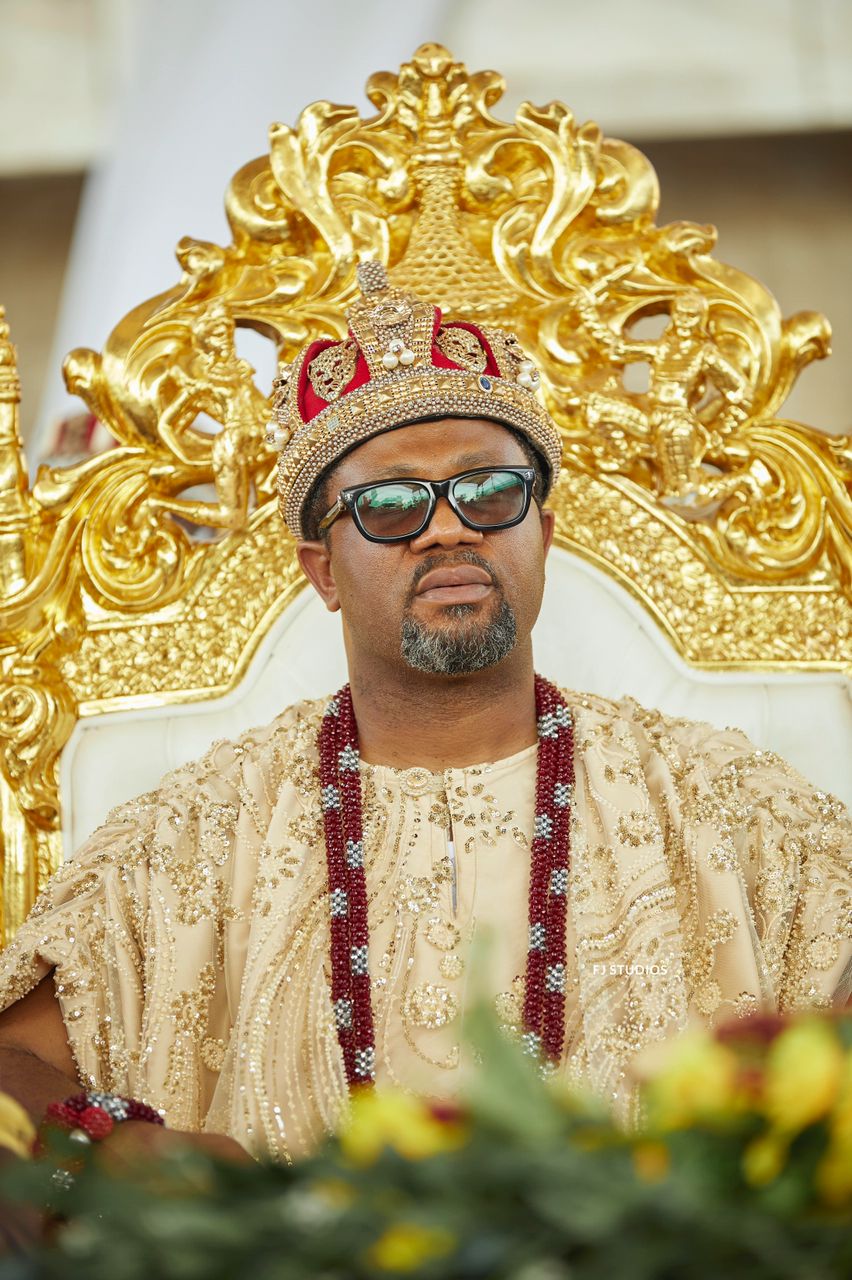 The management of Champion Newspapers Limited, Nigeria, has honoured HRM Eze Chukwudi Jude Ihenetu, the Ezeigbo of Ghana as the newspaper's 2021 Most Outstanding Diaspora Personality of the year.
The award, which is a product of painstaking selection of the newspaper's Board of Editors, is aimed at recognizing leaders in both public and private sectors as well as in politics who have paid greater sacrifices in ensuring that the objectives and ideals of nationhood are sustained, as well as promoting good corporate governance.
According to Dr Nwadiuto Iheakanwa, the Group Managing Director/Editor-in-Chief of Champion Newspapers, HRM Chukwudi Ihenetu was considered for the prestigious award because of his "investments across regions and nations. Your socio-cultural engagements, humanitarian activities and adequate representation of Nigeria in foreign lands present you as one of Nigeria's most outstanding Diaspora personalities worthy of the accolades and recognition of a special brand ambassador."
Dr Iheakanwa added that "on all scores, our findings, largely corroborated by that of our independent assessors, confirm that your good self; HRM Eze (Dr) Ambassador Chukwudi Jude Ihenetu who is the Ezeigbo Ghana is one of the leading lights among Diaspora Nigeria considering that you have helped in repositioning the political-economy and image of Nigeria on the global stage."
HRM Eze Chukwudi Jude Ihenetu attended Township primary School, Isunjaba in Imo State, Nigeria, Comprehensive Secondary School, Isunjaba for Junior Secondary School education and proceeded to Government Technical School, Owerri, Imo state, Nigeria, and is currently pursuing a course in Political Science at the Lagos State University.
He has demonstrated competencies in Research and critical thinking, highly developed research and analytical skills with a strong capacity to conduct independent research. He also has proven ability to conceptualize problems and develop well-reasoned and logical viewpoints demonstrated through managing crisis among Nigerians living in Ghana.
Ezeigbo Ghana is a man of many achievements, some of which include promotion from entry-level role to one incorporating a higher level of autonomy, self-management and authority to make independent decisions.
He is entrsuted with more complex aspects of the business, like international transactions, customer relations, complaints and sponsorship queries.
He participated in a number of committees and work groups examining best business practice, change management, merger implementation, technology testing and enhancement and quality assurance. He also initiated the Nigeria Igbo Day & New Yam Festival in 2012 which has become the largest Diaspora Festival in Ghana.
Meanwhile, HRM Eze Chukwudi Jude Ihenetu has appointed Chief Mrs Evelyn Okere Onyung, the CEO of St. Eve Magazine and Creative Director, Ndigbo Cultural Festival Worldwide, as the International Brands and Communications Director for 2022 Igbo Day/Iriji Festival Ghana.
According to HRM Ihenetu, the decision to confer the appointment on Chief Mrs Evelyn Onyung "was arrived at after due consideration of your astuteness and passion at propagating our culture within and outside Nigeria, your wealth of experience in brand management and your wide network of Igbo socio-cultural organizations around the world."
Chief Mrs Onyung is expected to use her powerful connections and bravery to make the Igbo festival a success and memorable one.