Akpabio announces Bamidele Senate Leader, Ndume Chief Whip, Umahi Deputy  Leader, Ashiru Deputy Whip
2 min read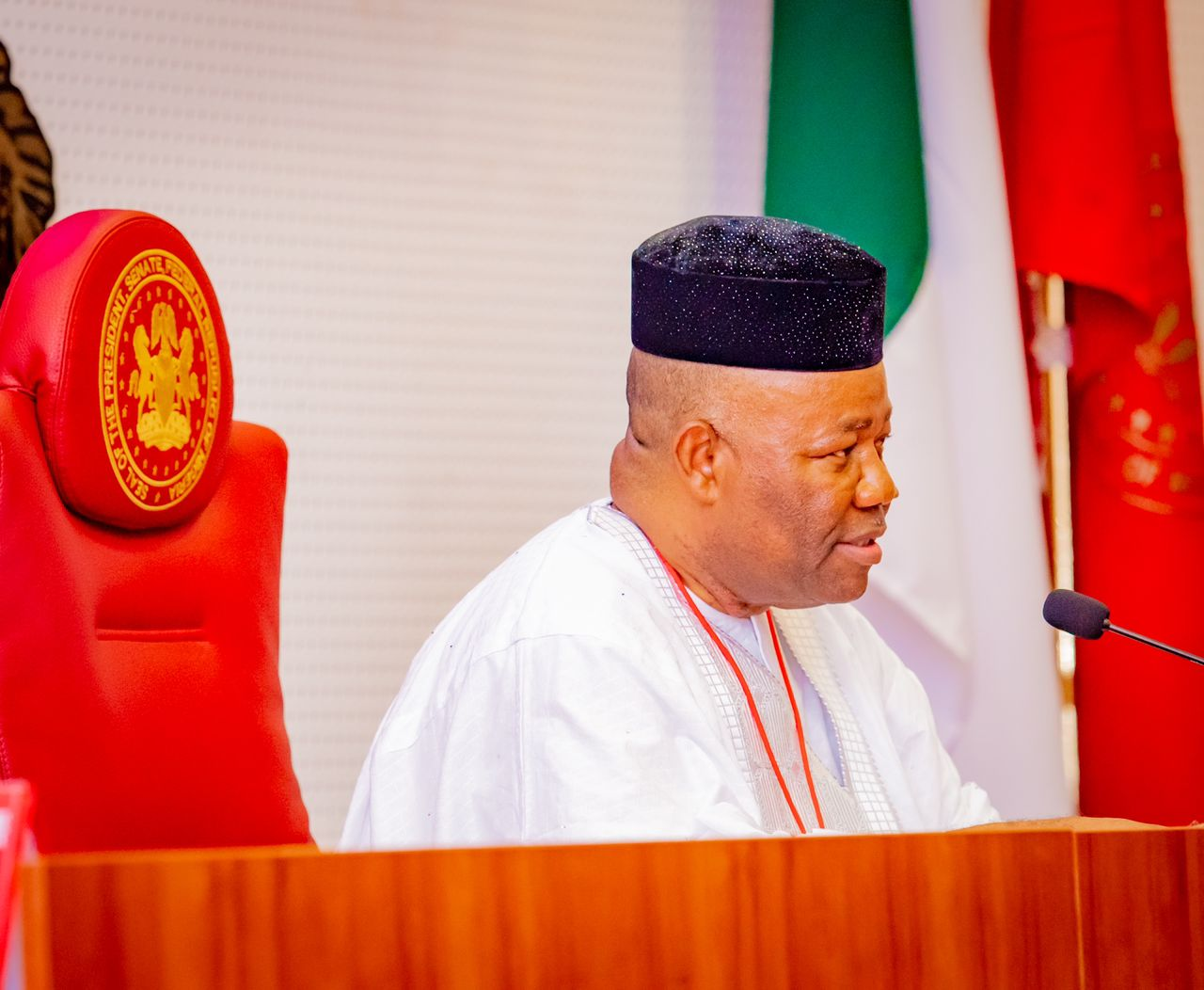 By Henry Umoru
ABUJA- THE President of the Senate, Senator Godswill Akpabio has announced Senator Opeyemi Bamidele, APC, Ekiti Central as the Senate Majority leader and former Senate Leader, Senator Ali Ndume, APC, Borno Soutg as the Senate Chief Whip.
Reading the letter from the All Progressives Congress, APC, Akpabio also announced Senator Dave Umahi, APC, Ebonyi South as the Deputy Leader and Senator Lola Ashiru , APC, Kwara South as the Deputy Whip.
Akpabio who entered the hallowed Chamber at 11.18am, immediately prayed at 11,20an and asked Senator Orji Uzor Kalu, APC, Abia North to move for the adoption of Votes and Proceedings of 14th June and seconded by Senator Ezenwa, Imo East.
Recall that the four candidates nominated by the ruling All Progressives Congress, APC, for Senate and House of Representatives leadership won their elections in June.
The four anointed candidates are Senate President Akpabio; Deputy Senate President, Jibrin Barau; House of Representatives Speaker, Tajudeen Abbas; and Deputy Speaker, Benjamin Kalu.
While Barau and Kalu emerged unopposed, Akpabio prevailed after a tough battle and Abass recorded a landslide victory over his two opponents.
In the Senate where all the 109 senators took part, Akpabio, a former governor of Akwa Ibom State and one-time Senate Minority leader, polled 63 votes to defeat former governor of Zamfara State, Senator Abdulaziz Yari (APC, Zamfara West) who polled 46 votes.
In the House of Representatives, it was smooth sailing for Abass as 353 of the 359 lawmakers inaugurated gave him their votes. His challengers, Idris Wase and Aminu Jaji polled three votes each.