Real Madrid Sign Antonio Rudiger After Chelsea Exit
2 min read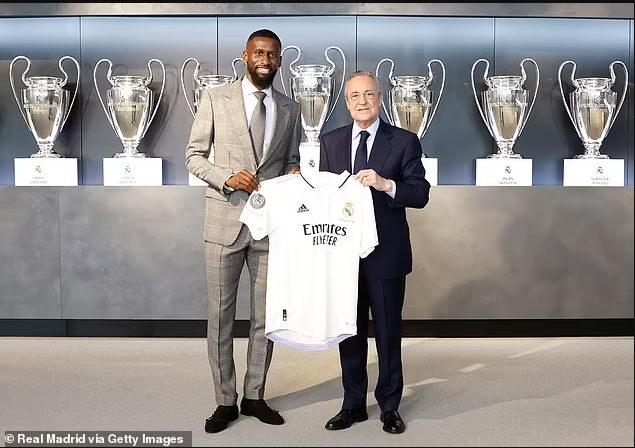 After leaving Chelsea, Antonio Rudiger has been officially presented as a Real Madrid player.
After departing Chelsea at the end of his contract, the German centre-back agreed to a four-year deal at the Bernabeu.
The 29-year-old had finished his medical at the Sanitas La Moraleja University Hospital earlier in the day.
Rudiger will wear the number 22 jersey at Real Madrid, which has been left empty since Isco's departure this summer.
At his unveiling, the defender told reporters, "It's a very important day for all of us, but especially for me."
'I'd like to express my gratitude to my parents, because I would not be here if it weren't for them. They have always been supportive of me, which has been crucial throughout my life.
'I'd also like to express my gratitude to Real Madrid's president for providing me with the opportunity to play for such a prestigious club.' I can assure you that I will put everything I have into this club. I want us to win as many championships as possible. 'Hala Madrid is all there is!'
Rudiger also confirmed that Barcelona were interested in signing him, but that it was 'Real Madrid or nothing,' according to his brother, who is also his agent and advisor.
'Today one of the best defenders in the world lands at Real Madrid,' said the club's president Florentino Perez. Antonio, you are now a member of a one-of-a-kind club and family.