High cost of hair products: Women now use soft drinks for maintenance
3 min read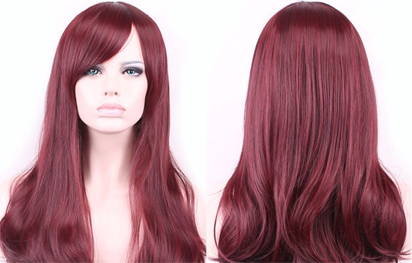 Synthetic wigs for women
By Elizabeth Adegbesan
Sometimes, you can only imagine the choices and risks women take to look endowed and attractive.
One such choice is the use of soft drinks to treat their hair.
The strange practice is fast becoming the vogue and one will only wonder how such an experiment came to be.
Economy and lifestyle discovered that the prices of most hair care products have increased.
As a result of this increment, most women are now discovering cheaper means of maintaining their hair.
As we all know, a woman's hair is her pride and to keep it healthier and in shape, women, especially those carrying dreadlocks, can stop at nothing.
Adeoti Oluwaremilekun, a fashion designer, said she was surprised, the first time she saw her neighbour washing her daughter's dreadlocks with a soft drink.
"I never thought in any way that one would use soft drink to wash hair, until I saw my neigbour doing so for her daughter.
"When I asked her why the use of soft drink, instead of shampoo and hair conditioner, she drew my attention to the high cost of hair treatment products which, according to her, have also reduced in quality, due to increase in the price of materials used for producing,packaging and distribution. She said some of her friends use soft drinks to treat their hair, and that it makes the hair fuller and tightens the outer cellular layer.
However, Miss Mojisola Ayeni, an undergraduate, said: "I carry my natural hair and maintaining it is very expensive. Some quality treatment kits containing hair shampoo, treatment, oil, among other things for natural hair, ranges from N30,000 and above.
"Some of these hair products destroy the hair, despite their high prices. That is why I opted for soft drink when I saw the video on YouTube.
"Apart from soft drinks, I also apply clove water, onion water and other naturally made ingredients. I prepare it myself to increase, strengthen and thicken my hair.
"This innovation has made me save the money to attend to other needs."
Mrs. Roselyn Ugwu, a teacher, said she adopted the use of soft drink to wash her hair after wasting all her money on hair products which ended up ineffective.
"I saw the demo of how most things work.
"Most of these soft drinks have artificial additives that can damage the hair.
" Often rinsing your hair with a soft drink can strip the hair of keratin which is a protein that helps to add shine, reduce frizz, and reduce the appearance of split ends.
"In such a situation, essential oils in the hair are removed which weakens the roots and tips of the hair; the shaft of the hair becomes brittle and results in hair breakage.
"I always advise most of my customers who have the habit of applying various things to grow their hair to desist from such acts.
"Some, apart from soft drinks, apply mixtures of oils, roots, and seeds all in the name of growing their hair just because someone advertised it on tiktok, reels or YouTube.
"The head leads to the brain and when mixtures that are harmful to the skin are applied on the scalp it might lead to something dangerous, especially skin cancer.
"There are quality hair care products out there you can use to treat and maintain your hair. If you can't afford them, you can make use of shampoo and conditioner with a good hair cream to save cost."